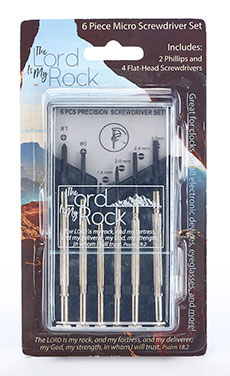 Price:

$ 3.19
Quantity pricing available.
Overview
Perfect for precision jobs; eye glasses, electronics, toys, and more! This 6-piece micro screwdriver set includes 4 flathead screwdrivers and 2 Philips.
Packaged in a hard plastic case. Great for the office, at home, school, in the car. Theme Bible verse is Psalm 18:2 (KJV),
The LORD is my rock, and my fortress, and my deliverer; my God, my strength, in whom I will trust
.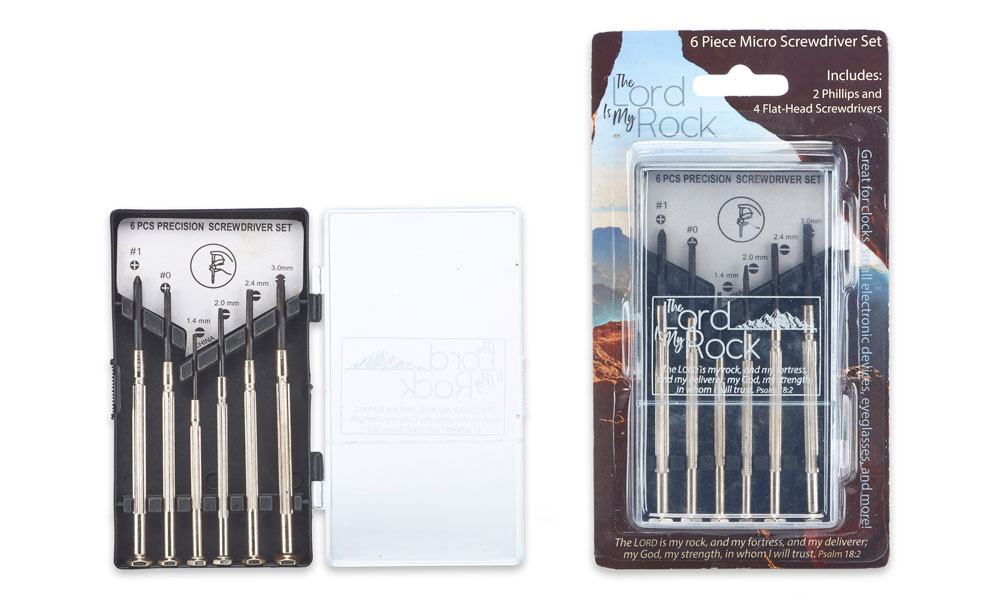 Product Details
Bible Version:
King James Version (KJV)
Size:
2.25 x 3.25 in.
UPC:
615122-15731-2
Manufacturer:
CTA, Inc.