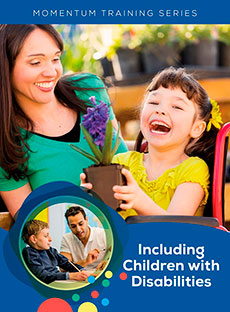 Price:

$ 9.99

MSRP: $11.99
Quantity pricing available.
You're setting up for the group you lead when a new child visits for the first time. Her parents let you know she has autism.

Are you confident about including this child with a disability in your group?

Whether you already have children with special needs in your church, or you just want to be better prepared, Including Children with Disabilities will help you understand common disabilities and equip you with the practical tools and information you need to effectively teach them.