Have your GPH catalog/flyer handy?

Wanting an easy way to shop by item number?

Follow these steps to speed order using our catalog direct ordering system.




Step 1: Enter the Item Numbers

If you have a catalog or
printed ad from Gospel Publishing House, place the item number in the first
column.



Step 2: Enter the Quantity

Insert your desired quantity
for the item in the second column.



Step 3: Click the "Add All Quantities to Cart " Button

This places the items into your shopping cart and takes you there for review.

If you have more items than we have provided spaces for, simply click "continue shopping" from the shopping cart screen. This will bring you back to this page so you can repeat steps 1, 2, and 3 for your next set of items.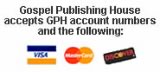 ---
---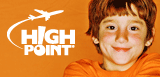 ---
Need it Now?

Expedited Shipping Available at Checkout!